A gente tarda mais não falha! Aqui estamos nós com a apresentação oficial do ganhador na segunda edição da BATALHA DAS COMIDAS DE FANTASIA!



Depois de uma competição marcada por várias nomeações de comidas da Steven Universe Wiki, o ganhador desse ano (e segundo colocado na Primeira Edição) foi o grande: Hamburger de Siri!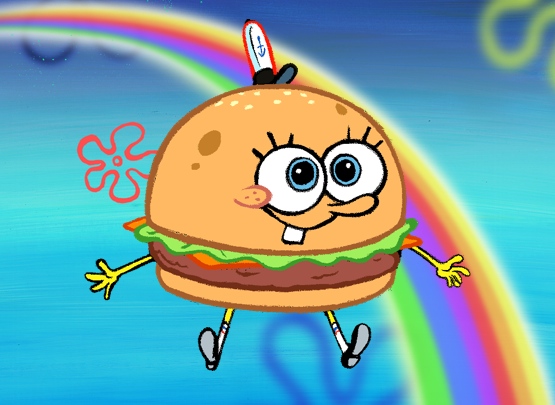 Então, como de costume, nós da equipe da Fandom Staff resolvemos colocar em prática a receita e ver no que dava. Veja aqui a receita que utilizamos:
INGREDIENTES para o Hamburguer
- 400g de carne de siri descongelada
- 1 colher de sopa de manteiga
- 1 cebola picada
- 1 colher de sopa de farinha de trigo
- Suco de 1/2 limão
- 3 dentes de alho picados
- 1 colher de sopa de coloral
- Sal e pimenta do reino a gosto
- 1 colher de café de farinha de trigo (para dar o ponto)

INGREDIENTES para Montagem
- Azeite
- Pão de hambúrguer
- Cebola cortada em rodelas
- Tomate cortado em rodelas
- Picles
- Ketchup
- Mostarda
- Alface Crespa
- Queijo Prato

MODO DE PREPARO

Siga esse vídeo aqui
RESULTADO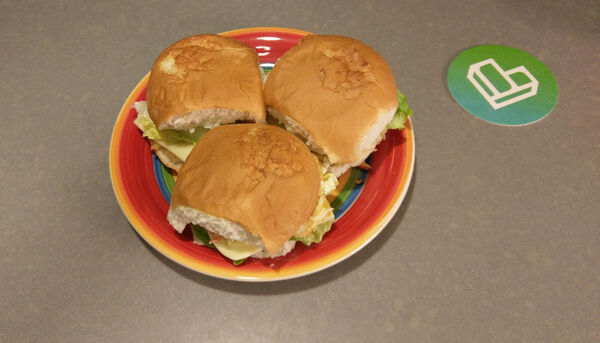 E aí pessoal, o que acharam da receita? Posso dizer que o que não ficou bonito compensou no sabor, estava muito gostoso!
Ad blocker interference detected!
Wikia is a free-to-use site that makes money from advertising. We have a modified experience for viewers using ad blockers

Wikia is not accessible if you've made further modifications. Remove the custom ad blocker rule(s) and the page will load as expected.